Interactive publishing – add video, image, link and more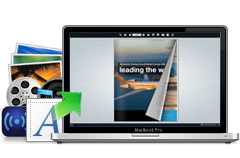 Souvenir Catalog's publishing solutions will allow you to fully engage your audience with quality interactive media.  We can create  and embed all types of rich media into your flip book Catalog.  We can embed your YouTube video, Hyper-links, make animated text, share your image gallery, add audio files and Flash into your catalog pages and create a life-like scene.  We can add "hot spots" to highlight your important and best selling products and lead traffic to your website or E-commerce store!  With our professionally designed souvenir catalogs and brochures, you will enable your readers to engage, explore and discover a new and interactive way to show off your online publications.
---
Touch support – smooth mobile experience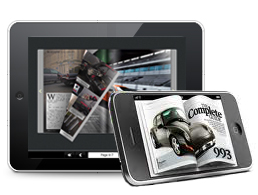 Engage customers who love to carry iPad, iPhone or Android tablets and who are comfortable with swipping, touching and tapping. Based on both Flash and HTML5 output formats, the flipping book can run smoothly on desktop and mobile devices. With your flip catalog, your readers can view your digital page turning magazine, look-book, catalog and newspaper anywhere, anytime.
---
Branding – promote your business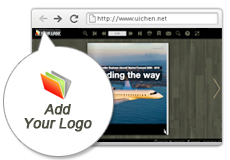 Souvenir Catalogs give you the flexibility to customize the tool bar of your flip book catalog.  We'll add your company / brand logo or website icon, helping your branding get noticed and making customers aware of your business.  You can choose to add your company picture gallery, brand all your buttons and integrate all your important hyper-links right into your brochure page, which makes your content interactive and leads traffic to your website or online store.  We've developed a way for your customers to purchase anything from your online store right from your flip catalog, which makes it a fun way to shop.  People LOVE to flip through catalogs and with our custom store integration, they can also purchase your products right away!
---
Publish online, or for Mac, mobile, CD, Email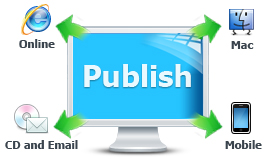 We at Souvenir Catalogs can provide different ways for you to share your page-flipping catalogs, ebooks, magazines, newspapers and more. We can publish HTML format eBooks online without website domain limitations or paying royalty fees. We can also make it that you can distribute your publications via Email, CD/DVD or Flash-drivers in ZIP/EXE format, Mac App, or on Mobile (iPhone, iPad, iPod Touch, and even Android-powered devices). Besides this, you can directly publish the flipbook catalog right to your FTP server, email links to your readers.  We can even create *.scr format flip book catalog to use as Screen Saver. In addition, you can use the flipbook as a WordPress plugin, Joomla & Drupal module directly.
---
VARIOUS TEMPLATES, THEMES, SCENES, BACKGROUNDS AND PLUGINS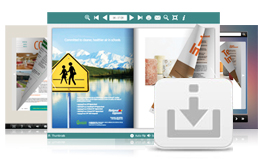 Souvenir Catalogs and design your backgrounds, the way your catalog or book interacts with your customers and more. We have a large catalog of flash pre-loaders for your books that you can choose from or have our staff create a bespoke loader for you. We also have a large catalog of templates to present your flipbook projects with different layout and tool bar features.  We can customize the style of your eBooks with dozens of settings. Multiple pre-designed Templates, Themes, Scenes and Backgrounds are ready for you to use directly. If you don't see what you want, we can create a bespoke design for you. We can add all kinds of plugins to the books:
Banners
 News rotators
Image sliders
Music players
YouTube videos and more!
---
GOOGLE ANALYTICS INTEGRATION
If you have a Google Analytics account, we can embed the code into your flip catalog and let Google Analytics track each online catalog you have.  This will enable you to track the performance of each page and every interactive event.  Measure key metrics of your publication including traffic, page views, duration, bounce rate and events, then create the right content for your readers.  This can be invaluable information for your company, and we will add it to your catalog at no charge.  That's right… FREE Google Analytics integration!
---
Support social networks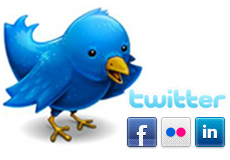 The integration with modern social networks with your page-flip catalogs and ebooks created by Souvenir Catalogs can help get them seen by more and more people who will share your catalog online.  All your readers can share your catalog links with others on Facebook, Twitter, Pinterest, LinkedIN and more!  They can send links out via e-mail, or even embed your flip catalog publication into their own sites.  We make sure you're connected to all the social networks you want to be.  From there, the sky's the limit
---
ASSISTANT OF EBOOK WITH TEXT AND AUDIO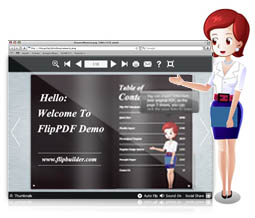 For that extra impact for your catalog, we can record audio for your pages with synchronized text integrated into your book, or we can even apply your existing audio files directly for all pages of your book. This new Assistant feature will be very useful for you to build presentation for meeting, story books for kids, or create your catalog in another language.  It's perfect for explaining how a product you have works, or even giving instructions on how to build a table or something else you sell.  The assistant can point out features or tell as story about a product you sell.  It's a fantastic feature!
---
We can PUBLISH YOUR BOOKS TO our hosting SERVER for more traffic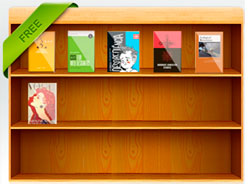 To make it more convenient for you to publish your created flipbooks online, we have an Online Hosting Service and Library.  With this service, we can upload your catalogs into our library so others  can find them on our site.  We'll link your catalogs back to your website.  Back links are important with SEO so why not have us store your catalogs on our system and and give you a back link to your company website.  We are set up and optamied to handle flip books we create.  You can link to our system and show off your catalogs from our secure server.  It's easy for us to upload your book(s) online instantly after the creation, no FTP or other upload tool needed by you.  We do all the work. We can easily manage your books, and make it easy for others to view your book in browser of PC, Mac, iPhone, iPad and Android devices.  We have a low monthly cost for this service.